At Hyperquake I worked in the Health and Wellness design team. The brands, this team works with are primarily health and beauty brands. However, during both rotations I worked with them, I collaborated with other teams work with a variety of brands.
Hyperquake has a highly collaborative studio work, many projects I worked on, were hand off to other designers to be ready for production and vice versa. I work on a variety of projects, sometimes during conceptual stage as well as during the design stage. 
Glacial Rx Consultation Guide - Interactive PDF
Glacial Rx is a clinically-proven cold treatment to reduce pain, swelling and inflammation on the skin. This consultation Guide is patient facing. It had a double function of showcasing B&As as well as explaining the procedure and products needed for healing.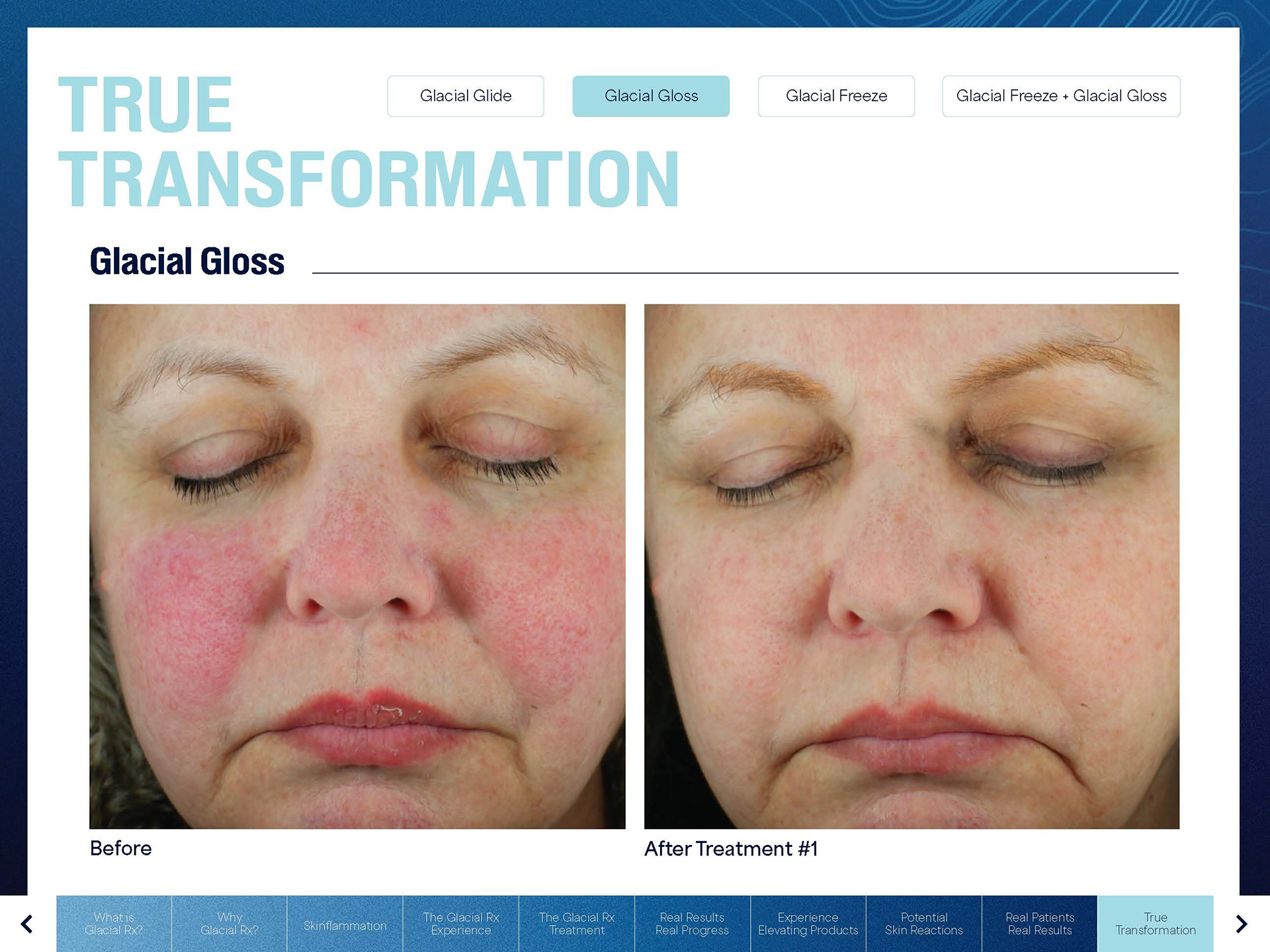 Glacial Rx Animated Icons
Calavo Growers: Concept Brand Exploration
Calavo Growers is a produce company that focused on the growth of papaya, avocados and tomatoes. This project was part of conceptualization of their brand expansion after their rebrand.
SkinPen: Flipbook Patient facing
SkinPen is a microneedling device that stimulates the skin into promoting self healing into a higher gear. This Flipbook is patient facing to explain the procedure and results of this device.